Energy Efficiency in Homes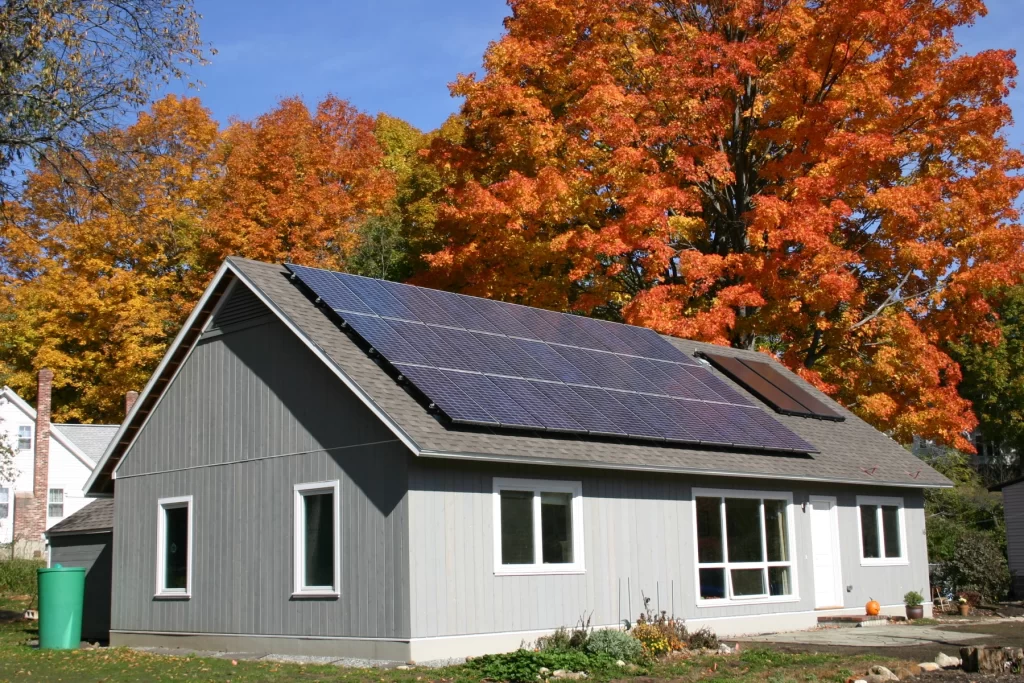 Energy efficiency in homes is not only important to reduce the carbon footprint, but it also saves money. A home can be designed to be energy efficient by using insulation materials such as insulated concrete forms (ICFs) and performance standards for energy equipment. Also, financial incentives are available to encourage the adoption of energy efficient technologies.
Insulated concrete forms (ICFs)
Insulated concrete forms (ICFs) are a great choice for energy efficiency in your home. They offer a variety of advantages over traditional wood framing. Some include durability, ease of construction, and savings.
The most common ICF is a poured concrete core with insulation on both sides. This helps keep the building cool during the summer and warm during the winter. It also prevents heat loss.
The thermal mass of the ICF envelope delays the transfer of heat from the outdoors to the interior. It also reduces energy costs.
Another benefit is a tighter seal between the walls and door frames. When used with the appropriate windows and doors, this translates into better air tightness.
A well constructed ICF envelope has a thermal resistance of R-30. If you build a single family ICF home, you can save huge amounts of CO2.
An insulated concrete form is a great choice for any homeowner. These blocks are lightweight, strong, and can withstand extreme temperatures. In addition, they allow for a wider, open-air channel between the walls.
ENERGY STAR Homes program
ENERGY STAR Homes program is a national initiative that works to promote energy efficiency in homes. Its purpose is to help homeowners and businesses to save money while protecting the environment. In turn, it improves the quality of life for consumers and communities.
ENERGY STAR certified new homes are built to meet energy efficiency standards and deliver the comfort you expect from a high-quality home. New homes certified under this program are 10% more energy efficient than typical new construction. This means that you'll have lower utility bills.
ENERGY STAR qualified homes are verified by an independent third party, ensuring that they meet all the requirements of the EPA. ENERGY STAR Homes program offers incentives for air sealing, high-efficiency equipment, and other cost-effective measures.
ENERGY STAR homes can have a variety of different products and features. Some of the most common features include energy-efficient lighting and appliances, insulation, and windows. These features can add up to 20% more energy savings, which can help to offset monthly costs.
Performance standards on energy equipment
One of the most effective ways to conserve energy and improve your home is to install and use performance standards on energy equipment. These guidelines are designed to guide manufacturers in developing better products. This helps to create economies of scale for manufacturers and also reduces the retail price of innovative technologies for consumers.
The US Department of Energy (DOE) is in charge of the standardization and regulation of energy-using products and equipment. The Office of Energy Efficiency publishes an exhaustive list of standards and test procedures.
In addition, the department has a robust public consultation process. The department holds meetings and publishes meeting dates and times on its website. Additionally, the department produces a eeCompass website to assist customers and manufacturers.
It is estimated that by implementing one of the several efficiency programs, American consumers could save an estimated $700 billion over the course of the next two decades. Another program, the ENERGY STAR, is a voluntary program administered by the Environmental Protection Agency (EPA) and DOE.
Financial incentives to encourage adoption of energy-efficient technologies
There are various forms of financial incentives to encourage adoption of energy-efficient technologies in the home. Typically, these programs have two goals: stimulating the economy and reducing natural resource consumption.
One type of incentive program, known as a downstream program, is intended to promote the adoption of energy-saving home appliances. These products can help reduce carbon emissions and improve air quality. They can also increase consumer awareness about efficient technologies.
Typical programs include a tax credit or rebate. This can be applied to energy-efficient appliances, such as heat pumps, boilers, or windows. In the United States, there are several different tax credit and rebate schemes available.
In addition, there are revolving funds, which are excellent sources of capital for energy efficiency projects. The German government's revolving fund, KfW Bankengruppe, partners with private banks to offer loans with specific conditions to encourage energy efficiency.
Another type of program, known as a midstream incentive, targets retailers at the point of purchase. Its main goal is to educate consumers about energy-efficient technology, as well as to motivate retailers to stock more efficient products.